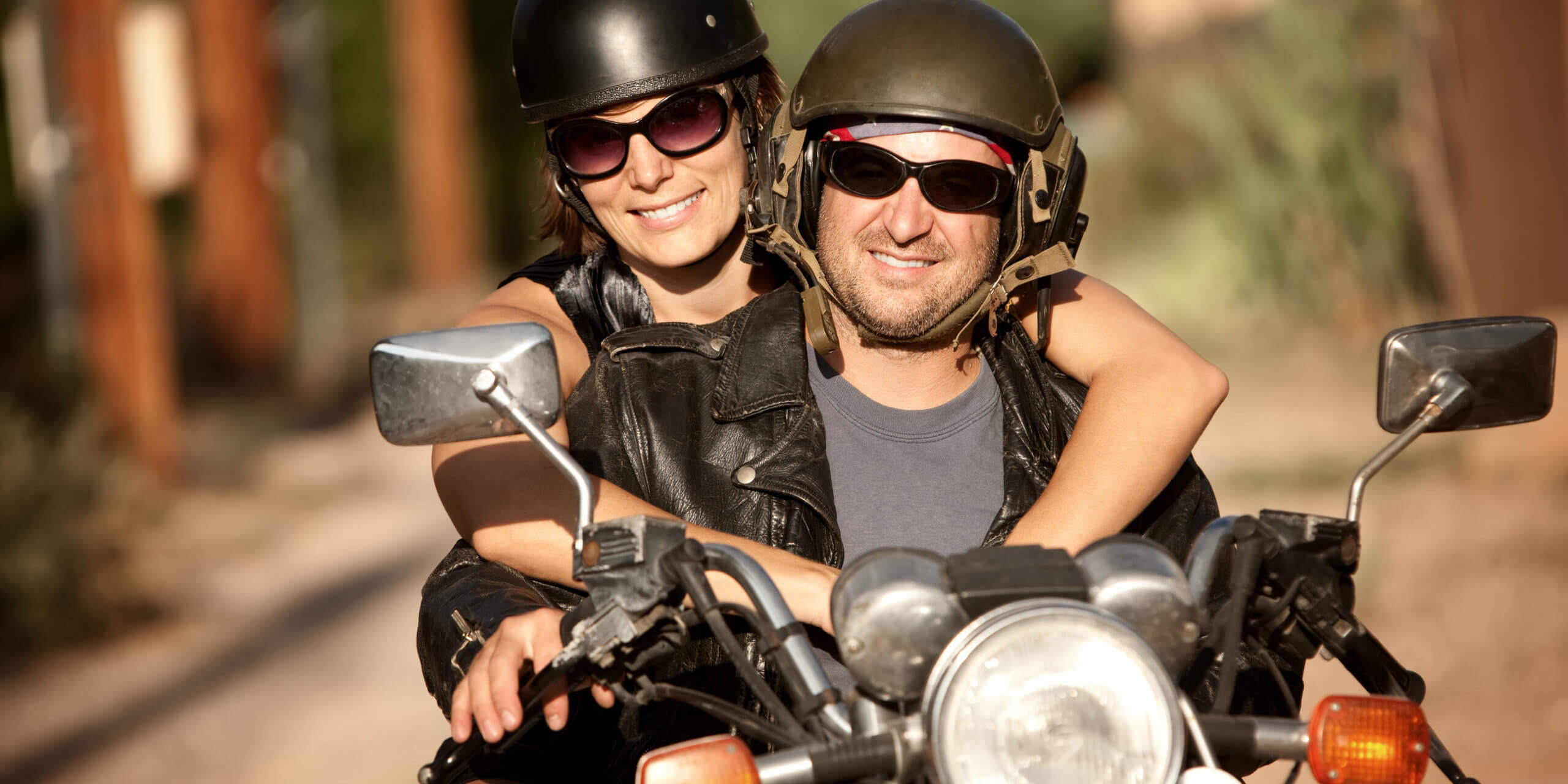 ​

The National Highway Traffic Safety Administration (NHTSA) is urging drivers to Share the Road with motorcyclists this month. May is National Motorcycle Safety Awareness Month. Motorcycle riders remain one of the most vulnerable roadway user groups. As a result, motorcycle crash fatalities continue to rise nationwide. That is why the NHTSA reminds roadway users that motorcyclists are entitled to all the same rights as automobile drivers. However, sharing the road means that motorists need to be paying attention, too.

The NHTSA isn't the only public safety agency raising awareness about motorcycle safety this month. The Texas Department of Transportation (TxDOT) is launching its "Share the Road: Look Twice for Motorcycles" campaign in a statewide effort to increase motorcyclist safety in Texas. They're calling on drivers to remain vigilant behind the wheel and be on the lookout for motorcycles, especially when changing lanes and at intersections.

​
Vulnerable Roadway User Group
There is a much greater risk for injury and potentially death for motorcyclists if struck by a larger passenger vehicle. Without the advantage of seatbelts, steel safety cages, and airbags, the motorcyclist is truly at the mercy of other drivers on the road.
Even crashes at seemingly low speeds can be catastrophic or even fatal for motorcycle riders. For instance, if a rider is ejected from his or her bike, there is a great chance for moderate to severe injuries. Motorcycles are smaller vehicles than other passenger occupant automobiles. Due to distracted drivers failing to pay attention to the roadway, large cars, light trucks, vans, and SUVs are routinely merging into or pulling out in front of motorcycles.
TxDOT's "Share the Road" Campaign
The TxDOT's "Share the Road: Look Twice for Motorcycles" campaign is raising awareness for motorcycle safety in Texas. They're conducting a variety of educational outreach events across the state. Their campaign will stop in Austin, San Antonio, Houston, Waco, El Paso, and Dallas. They're hoping to spread the word on safely sharing the road in the summer.
Motorcycles aren't cars. They can't stop on a dime. They've only got two wheels to maneuver with. A motorcyclist needs additional room to safely maneuver in the event of an emergency or roadway debris. Never tailgate a motorcycle or push into their space. They need that room to safely navigate roadway conditions.

​
TxDOT's "Look Twice" Tips for Motorists
Look twice for motorcycles, especially at intersections
Obey all posted speed limits
Use turn signals and check blind spots before making lane changes
Don't follow motorcycles too closely
Always assume motorcycles are closer than they appear
Give motorcycles a full lane
Conroe Motorcycle Accident Lawyer
Motorcycle accidents can be devastating and catastrophic for riders. Even with helmets and other protective gear, motorcyclists can become severely or even fatally injured in a crash. Injuries such as fractures, road rash, lacerations, paralysis, and internal organ damage are all commonly associated with motorcycle accidents. However, the initial hospital bill might be the tip of the iceberg. You might need ongoing physical or occupational therapy, multiple medical or surgical procedures, and additional care to get back on your feet.
To sum up, it's a good idea to speak with a personal injury lawyer after a motorcycle accident. Moreover, your motorcycle accident attorney can stay on top of any investigative details and be your advocate as you focus on getting better. In addition, a lawyer can protect your rights and help you to get the compensation you deserve to cover medical bills, lost wages, property damage, and other expenses associated with your accident.
If you have been injured or if you have lost a loved one in a motorcycle accident in Conroe or in any of the surrounding communities, contact the Scott Law Firm at (936) 243-4299 for a free case consultation today