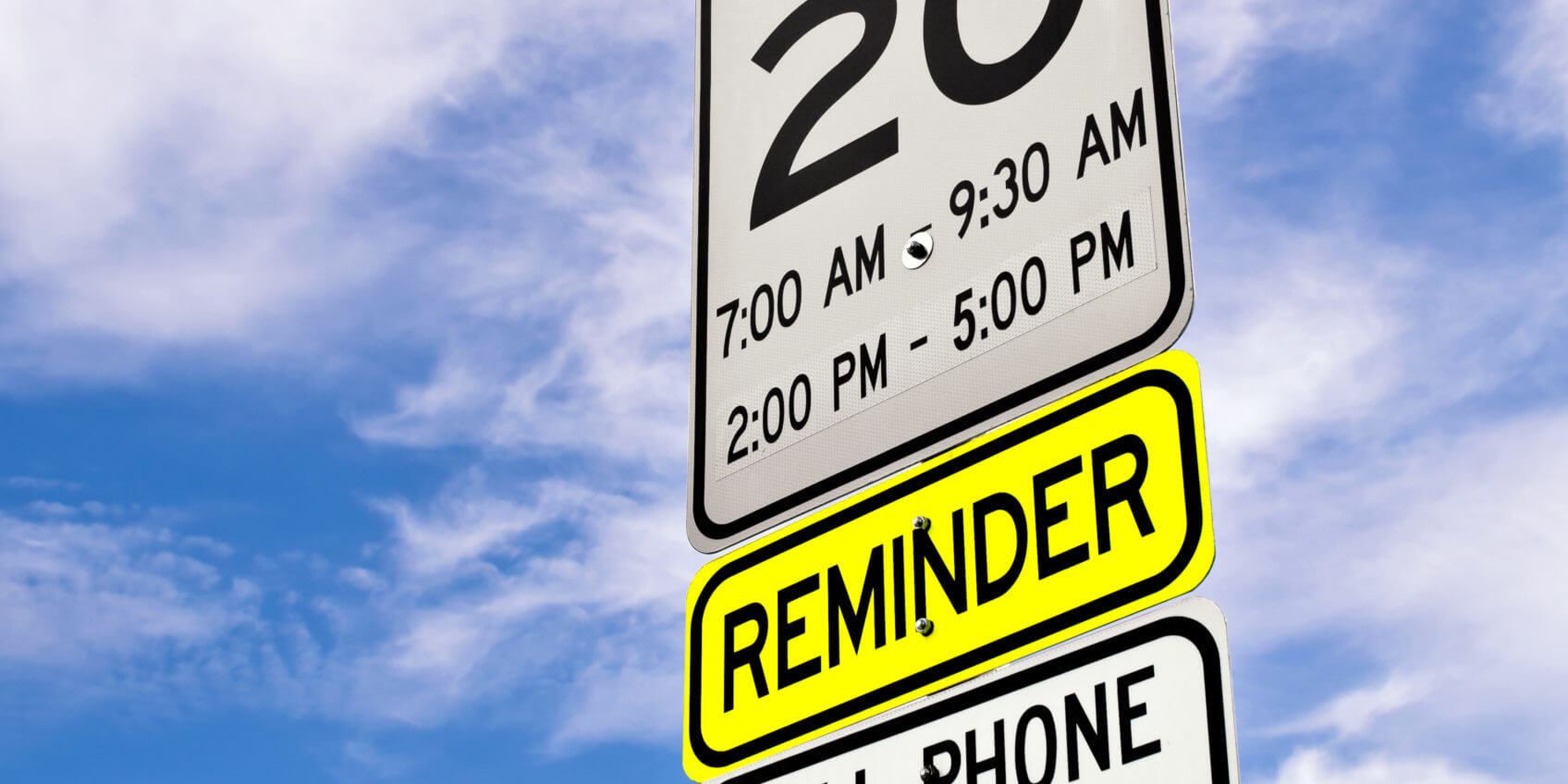 ​

With summer's end swiftly approaching, parents and children are preparing for the new school year. Officials with the National Highway Traffic Safety Administration (NHTSA) and other public safety agencies are calling on parents, children, caregivers, and motorists to be safety conscious in and around school zones and bus stops as we gear up for another school year. While school zones may slow down your morning and afternoon commutes, they're critically important for protecting children and keeping areas of student pedestrian and bicycle traffic slow and safe. After all, keeping children safe in school zones is everybody's responsibility.
School Zone Crash Facts
Over the past 10 years, 44 school-aged children and teens between the ages of 5 and 19 years old were killed in school zones while traveling to or from school
Of those children, 77% were pedestrians who were struck either by a school bus or another vehicle
An average of 19 school-aged occupants of school transportation vehicles and pedestrians die in school transportation-related crashes each year
Since 2000, 1,386 people have died in school transportation-related crashes
Since 2000, 130 school-aged pedestrians have died in school transportation-related crashes
The Danger Zone
Although school buses are designed to shuttle children safely to and from school, they're not totally without risks. In fact, the most dangerous part about taking the school bus is getting on and off of it. The NHTSA encourages parents and caregivers to talk to their children about "The Danger Zone," which is the 10-foot bubble that extends all the way around the school bus. Motorists also need to be particularly vigilant around school buses, as children are likely either getting on or off the bus.

​
School Bus Safety for Children
Stand at least six feet away (three giant steps) from the approaching school bus when waiting at the bus stop.
Wait to the board until the bus driver says it's okay.
When exiting the bus, cross the street in front of the bus, and make sure the bus driver sees you.
Always watch for oncoming traffic when approaching or leaving the school bus.
School Zone Safety for Child Pedestrians
An estimated 54 million school-aged children walk or bike to school each year. Although school zones are designed and designated to keep small pedestrians safe, children are still at risk of injury-causing and potentially fatal collisions with motor vehicles. School zones are busy areas, especially during the afternoon and early morning rush hours. Whether you're running late for work or just trying to get through the morning commute. Always observe and obey posted school zone speed limits and be on the lookout for children. Expect to see children getting on and off school buses, walking to school, bicycling to school, and even being dropped off and picked up by parents and caregivers at various destinations.

​
School Zone Safety Tips for Motorists
When driving in neighborhoods with bus stops, schools, and school zones; always watch out for children walking or bicycling to school.
Expect children to be everywhere, not just in the crosswalks.
Slow down.
Keep an eye out for children walking in the street, especially if there aren't any sidewalks in your neighborhood.
Children can't estimate vehicle speeds as easily as adults. Expect them to misjudge when it might be safe to cross the street and be on the lookout.
Always obey the flashing lights of a school bus.

Yellow flashers mean the bus is preparing to stop to load or unload children. Slow down and prepare to stop.
Red flashers and an extended arm mean the bus has stopped and is loading or unloading children. Stop your vehicle and wait for the bus to begin moving again before you resume driving.
Children Are Everywhere
Where school zone safety is concerned, motorists should expect the unexpected, because children are everywhere. If you're only expecting to see children in a crosswalk, you're going to be surprised if a child on a bicycle crosses at another intersection. Children may be dropped off or picked up in various locations by parents and caregivers. Children can't easily judge the distance and speed of oncoming traffic either, so it's important to be watchful and vigilant in and around school zones, even when you wouldn't think a child would be crossing a particular area.
Child Pedestrian Safety and The Distracted Driving Epidemic
Above all, drivers need to be attentive, watchful, and dedicate their full and undivided attention to the task of driving. The only way to keep children safe in school zones is to pay attention, obey the posted speed limits and be on the lookout for child pedestrians and cyclists. The Scott Law Firm located in Conroe, Texas, wishes everybody a safe and happy start to the new school year.
If you or a loved one has been injured in a pedestrian accident, dial (936) 243-4299 today.