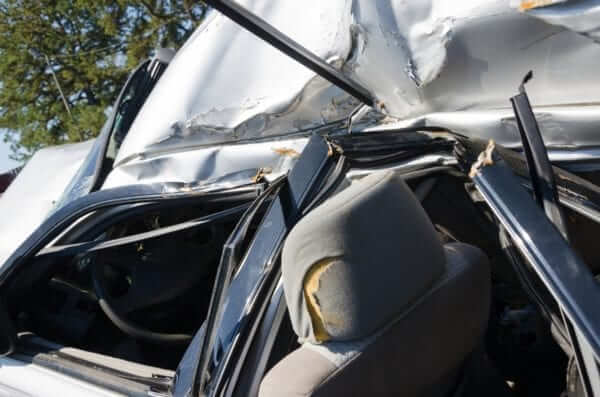 ​

A disturbing announcement from the National Highway Traffic Safety Administration (NHTSA) revealed that traffic crash fatalities went up 7.7 percent in 2015. In 2015, 35,200 people died in a car crash. This number is up 7.7 percent from the 32,675 people that died in motor vehicle wrecks in 2014. Last year was the deadliest year on U.S. roadways since 2008.
Vulnerable Roadway Users at Risk
Not surprisingly some of the vulnerable roadway user groups saw the highest increases in traffic crash fatalities. For instance, there was a 13 percent increase in cyclist fatalities. Additionally, pedestrians saw a 10% increase in traffic crash deaths, and motorcycle riders saw a 9% increase in fatalities on U.S. roadways. These numbers show that cyclists, pedestrians, and motorcycle riders continue to be the most vulnerable and at-risk roadway user groups for injury-causing and fatal crashes.
Drivers Hit the Road as Gas Prices Drop
In addition to an increase in distracted and impaired driving, another explanation for the increase in traffic crash fatalities has to do with the cost of gas. As gas prices drop, Americans are spending more time on the road. They're not just headed to and from work. They're taking additional trips, especially over the summer months. NHTSA Administrator Dr. Mark Rosekind is quick to point out though that in 94 percent of all crashes, the cause is tied to human error or choice. The NHTSA will continue to focus on human behavioral factors and vehicle safety technology to improve roadway safety across the nation.

​
Crash Fatalities Up in Montgomery County
Sadly, Texas has not escaped the rise in nationwide traffic crash fatalities. Montgomery County in particular has seen a troubling rise in deadly car crashes. According to a recent Community Impact article, from January 2010 to July 5, 2015, Montgomery County has seen 305 motor vehicle fatalities, the eighth-most in the State of Texas during that time period. There could be many different factors associated with the rise in deadly crashes in Montgomery County including an increase in distracted driving and alcohol and drug-impaired driving. Another explanation involves the growing population coupled with the need for roadway updates.
Texas Motor Vehicle Crash Data
The 2018 death toll was 3,639.
There were 12,161 serious injury crashes in Texas in 2018 with 14,908 people sustaining a serious injury*.
The annual vehicle miles traveled in Texas during 2018 reached 282.037 billion. An increase of 3.31% over 272.989 billion traveled in 2017.
Fatalities in traffic crashes in rural areas of the state accounted for 54.99% of the state's traffic fatalities. There were 2,001 deaths in rural traffic crashes.
Single vehicle, run-off the road crashes resulted in 1,289 deaths in 2018. This was 35.42% of all motor vehicle traffic deaths in 2018.
Drunk Driving Crashes in Texas
The Community Impact article goes on to point out the very serious problem of drunk drivers all across Texas. In 2018, there were 940 people killed in motor vehicle traffic crashes where a driver was under the influence of alcohol. Drunk driving is the number one cause of fatal motor vehicle crashes in Texas. Over the past five years, there were 101 fatal crashes involving drunk drivers in Montgomery County alone.
The Distracted Driving Epidemic
Montgomery County certainly isn't immune to the nationwide epidemic of distracted driving. It goes without saying that texting, checking social media, taking selfies is completely unsafe behind the wheel. With news of the popular new smartphone app Pokemon Go. Public safety officials are calling on drivers to refrain from using these apps. This also includes other cell phone applications and capabilities while driving. Like texting, checking Facebook or emails, or any other handheld smartphone capability, Pokemon Go doesn't belong behind the wheel. It's not worth risking your life or the lives of others over. News articles of Pokemon Go-related crashes are popping up in Texas and all over the nation.

​
Contact Scott Law Firm
Car accidents often leave victims in the hospital, out of a job, and feeling like they're out of options. You don't have to go through this difficult process alone. A personal injury attorney can be your advocate and help you get the compensation you deserve after a car accident. After any type of car accident due to the negligent, dangerous, or distracted behavior of another driver, you're entitled to compensation to cover past and future medical bills lost wages, emotional pain, and suffering, and other damages associated with the accident.
Retain powerful representation from a Conroe car accident lawyer today. Contact the Scott Law Firm at (936) 243-4299 for a free case consultation.