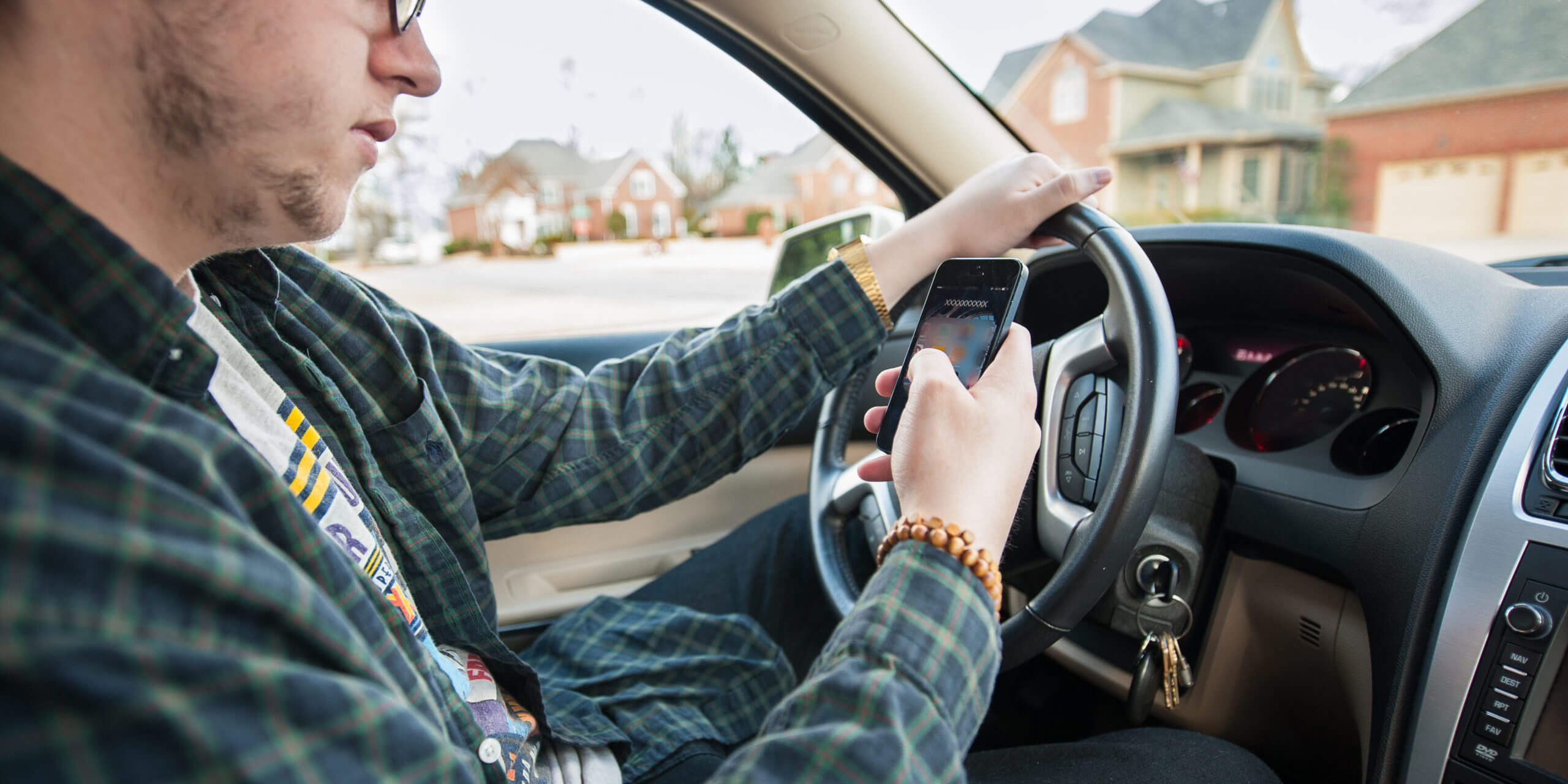 ​

April is National Distracted Driving Awareness Month. The National Highway Traffic Safety Administration (NHTSA), the Texas Department of Transportation (TxDOT), and a variety of other law enforcement and public safety agencies in Texas and across the nation are raising awareness about the dangers and costs associated with distracted driving.

Distracted driving has become a deadly epidemic in Texas and all over the United States. In the month of April, safety advocates are hoping to get the message across to motorists about the dangers of driver inattention. Campaign efforts will focus heavily on texting while driving and cellphone use behind the wheel.
Talk. Text. Crash.
The TxDOT's "Talk. Text. Crash." safety campaign is raising awareness about the dangers of texting and driving. While Texas does not have a statewide ban against texting behind the wheel, many cities do prohibit distracted driving in certain situations. At this time, public safety officials are focusing their efforts on driver education and awareness. The TxDOT wants motorists to know that talking and texting behind the wheel put lives at risk. According to the TxDOT, more than 100,000 traffic crashes across the state each year involve distracted drivers.
It takes an average of five seconds to send or read a text message on your mobile device. That might not sound like a lot of time, but if you're traveling at 55 miles per hour, that's the length of a football field. While you're looking down at your phone for five seconds, you are essentially driving blindfolded for the length of a football field. You would never close your eyes for that long, but drivers who text engage in this dangerous and risky behavior every day.

​
Fatal Distracted Driving Crash in Texas
On March 30, 2017, 13 people were killed in a distracted driving crash in Concan, Texas, about 75 miles west of San Antonio. According to The Associated Press, the driver of a pickup truck struck a church minibus head-on. The driver of the pickup truck, a 20-year-old man from Leakey, reported that he was texting during the crash. Witness accounts indicate that he was swerving across the centerline prior to the wreck. As a result, 13 occupants inside of the church minibus were killed in the crash.
Distracted Driving: The Numbers
One Text or Call Could Wreck it All
The NHTSA's One Text or Call Could Wreck it All campaign highlights the risks distracted drivers take when they text or call. Even with continued public safety awareness efforts, crashes involving distracted drivers are still on the rise. According to the NHTSA, at any given moment in the U.S., approximately 660,000 drivers are using or manipulating electronic devices behind the wheel. It's important to note that distracted driving behaviors aren't limited to talking and texting. Furthermore, any task that takes your attention away from the road is considered a distraction.
Distractions fall into one or more of three categories. First, there are manual distractions, which require the driver to use his or her hands. Second, there are visual distractions, which cause a driver to look away from the road. And, lastly, there are cognitive distractions, which take the driver's mind off of the task of driving. Texting is a manual, visual, and cognitive distraction. In addition, listed below are some of the most common types of distractions behind the wheel.

​
Distractions Behind the Wheel
Texting
Checking email
Posting status updates on social media platforms
Watching videos
Manipulating the radio
Programing GPS navigation
Eating
Reaching for items
Grooming
Reading
Any task that takes your attention away from driving
Contact the Scott Law Firm 
Distracted drivers who cause injury crashes or fatal wrecks can be held accountable for their actions, even though there isn't a statewide ban against texting behind the wheel. In other words, if you suspect a distracted driver caused your injury crash, you need to bring your concerns to the attention of your personal injury attorney. Cases of distracted driving aren't always immediately apparent, and sometimes, additional investigative efforts are necessary to determine if distracted driving or texting behind the wheel was a factor in a crash.
If you have been injured or if you have lost a loved one in a distracted driving accident in or around the Conroe area, contact the Scott Law Firm at (936) 243-4299 for a free case consultation today.