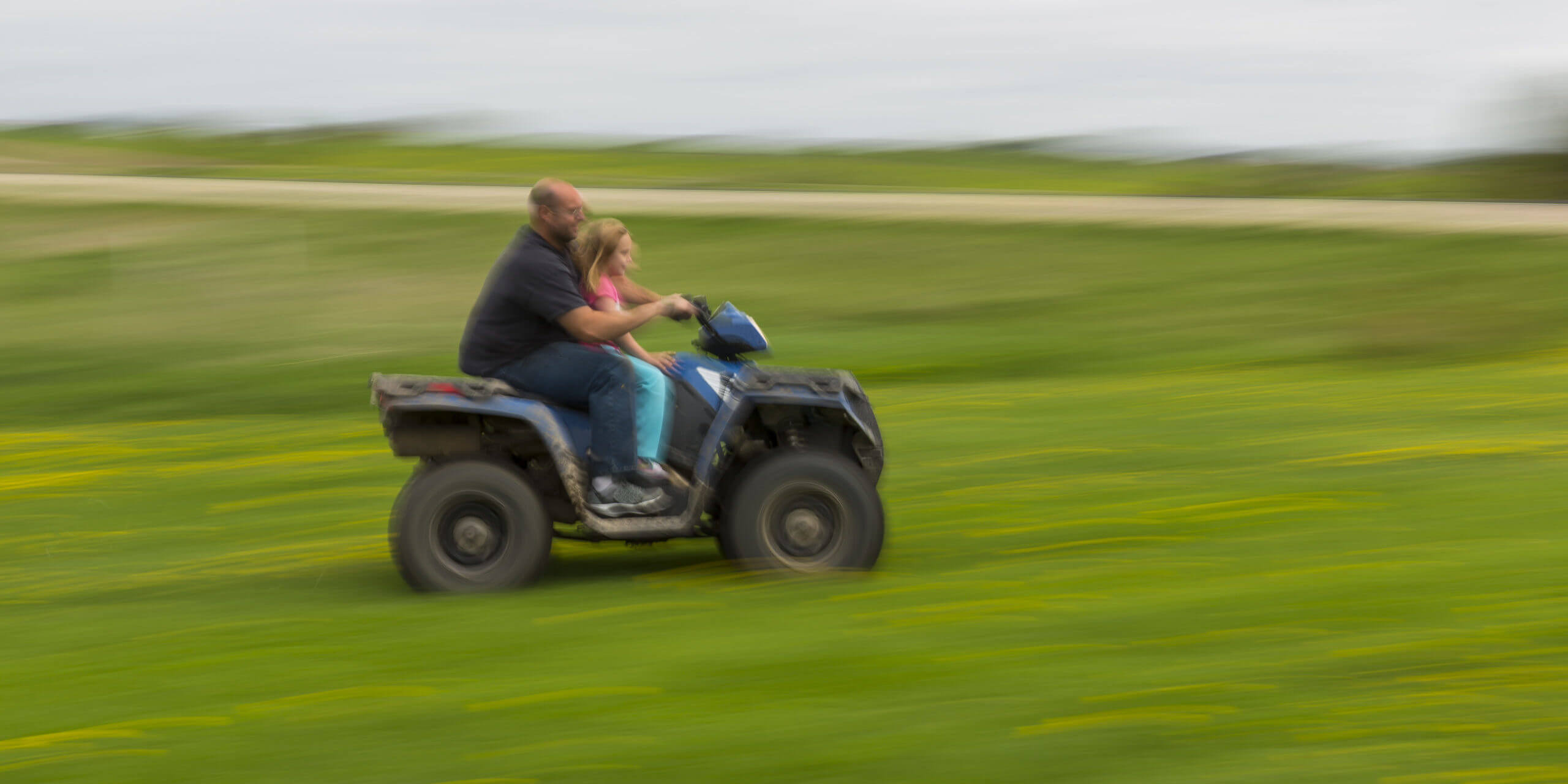 ​

A 16-year-old girl from Rowlett, Texas was killed in an ATV crash. According to News Channel Six, the wreck also sent two other teenage girls to the hospital for treatment of serious injuries. On Saturday afternoon, the three girls were reportedly riding an ATV a mile west of Nocona. A pickup truck struck the girls.

There has been no word on the injuries or the conditions of either girl. The only information that was released is how the girls were airlifted. Charles Beakley of Collinsville, Texas was driving the pickup truck involved in the ATV crash. He did not appear to be injured on the scene. This fatal ATV accident is likely still under investigation by law enforcement officials. There has been no word on whether or not any citations or charges have been made.
Texas Is the Number Two State for ATV Fatalities
After California, Texas has more ATV crash-related fatalities than any other state in the nation. Between 1982 and 2011, 612 people were killed in ATV crashes in the state of Texas. Between 1982 and 2007, 144 of those deaths involved children under the age of 16 years old.
The Facts on Fatal and Injury-Causing ATV Crashes
About a quarter of ATV injuries involve children under the age of 16.
27% of injuries involved the head or neck.
On average, 568 adults die in ATV crashes each year.
Each year, an average of 144 children die in ATV crashes.​
ATV Manufacturing or Design Defects
If you think your ATV accident was caused by some kind of manufacturing or design defect, you need to let the manufacturer and the Consumer Product Safety Commission (CPSC) know immediately. Additionally, it's critical to get in touch with a personal injury lawyer who can help you navigate through your case.
Riding Double on a Single-Rider ATV
An additional rider or riders can drastically change the dynamics and center of gravity of the vehicle. As a result, it makes it much more likely to tip or roll over on riders. It's also important to make sure the right sized riders are on the right sized ATVs. Children under the age of 16 should never ride adult sized ATVs. Riders under the age of 16 should only ride age-appropriate youth models that have speed limiters, because many children under the age of 16 lack the physical strength and skills necessary to maneuver a faster and more powerful adult sized machine. If you're not sure about the age rating for your ATV, check the label or manual.

​
Injuries on Other People's ATVs
When it comes to injury-causing ATV crashes, many wrecks happen when riders are on vehicles that belong to other people. A variety of potential safety issues and risks can arise, including a lack of parental supervision, not being properly trained to ride, not having safety equipment or well-fitting safety gear, or simply not understanding the dangers and risks associated with all-terrain vehicles. If you own an ATV make sure that everybody who rides it is fully qualified to do so safely. Listed below are the CPSC's top safety tips for ATV riding.
CPSC's ATV Safety Tips
Always wear a helmet
Don't allow more riders than the ATV says
Get training from a qualified instructor
Stay off paved roads, and use extreme caution when the crossing is necessary
Never, ever let a kid under the age of 16 ride on an adult ATV
When to Contact a Conroe ATV Accident Lawyer
To sum up, ATV accidents can be devastating for victims and their families. Getting in touch with a personal injury attorney is an important first step in getting your life back on track.
If you or your child has been injured in an ATV accident in Conroe or any of the nearby Montgomery County communities, contact the Scott Law Firm at (936) 243-4299 for a free case consultation today.