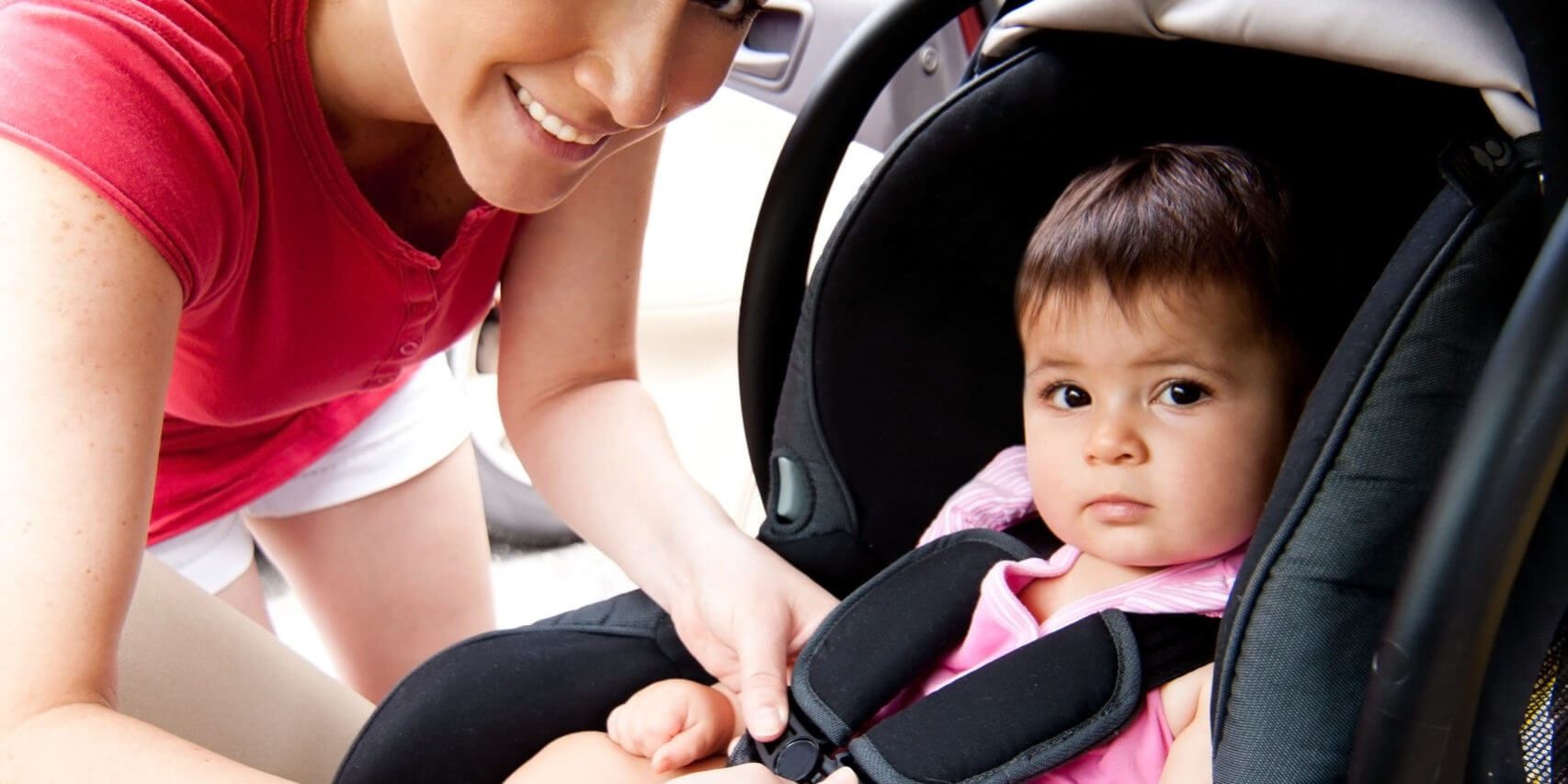 ​
What to Do with Your Car Seat After an Accident
Parents in the Conroe area need to know what to do with their car seats after a car accident. In most cases, you should not use that car seat ever again, even if the car seat doesn't look damaged. The plastic or structural parts could've been weakened in the crash, making the seat unsafe and ineffective for protecting a child in a second crash.
When in doubt, check the car seat's manual, or check with the manufacturer directly. Nearly all manufacturers will recommend getting a new car seat. The good news is that most insurance companies will reimburse you for a new car seat.
Car Seats and Minor Car Accidents
Even in a minor car accident, like a fender bender or parking lot crash, you should still replace the seat. Before you put your child back into the car seat for another trip, check with the manufacturer of the seat. The manual may also have specifications on whether or not the car seat should be reused after a car accident, depending upon the level of damage involved in the wreck. It doesn't matter whether your child was in the seat at the time of the crash or not.
What If My Child Was Injured in a Car Seat?
There are dangers to children, even when they're properly secured in car seats. If your child was injured in a car accident while buckled up in a car seat, keep the seat for investigative purposes. It will be necessary to determine if the injuries were caused due to defective or faulty manufacturing. If your child was injured in a faulty or defective car seat, you could have a claim against the car seat manufacturer. Of course, as a victim, you can bring a claim against the person who caused the crash, but an experienced product liability lawyer can investigate whether or not there may also be a claim against the company that made the car seat.
Installing and Inspecting Car Seats
Whether your child is getting ready to move up to a larger car seat or booster seat, or you're a first-time car seat owner, it's important to make sure your car seat is the right size and properly installed. Always follow the manufacturer's instructions and guidelines to ensure you have the right car seat and that it's properly installed into your vehicle.
Safe Kids Greater Houston has a variety of great community resources, including a busy event calendar with car seat inspection locations and times scheduled throughout the week, all over town.
Replacing a Car Seat After an Accident
There are only a couple of car seat manufacturers that allow you to reuse a car seat after a collision. Even then, there are very specific guidelines for when you can and can't reuse a seat. Listed below is the information you need to know for replacing your car seat after a car accident.
Car Seat Replacement: Need to Know
Most auto insurance policies will reimburse for new car seats.
Save the receipt for the new seat.
If you have any trouble with your insurance company. Show them the manufacturer's manual where it indicates that seats must be replaced after a crash.
If you don't have your manual, you can usually download one from the manufacturer's website.
The car seat doesn't need to be replaced with the exact same model.
If your child was injured in the accident, keep the car seat for investigative purposes.
Car Seat Recalls
Safercar.gov also has very important resources for parents of small children. The National Highway Traffic Safety Administration (NHTSA) is urging parents to register their car seats with manufacturers so that in the event of a recall or safety notice, they get that information as swiftly as possible. In addition to registering your car seat, you can also sign up for recall information from the NHTSA.
When to Contact a Conroe Injury Attorney
After a car accident, especially where a child in a car seat was injured, it's essential to speak with a skilled personal injury lawyer. Equally important, your lawyer needs to have a proven product liability case experience. It can take months or even years for recalls on defective car seats to get initiated. It's critical to have a lawyer on your side to ensure every possible detail of your case is fully examined.
If your child was injured in a car accident, even though the child was properly secured in a car seat or booster seat, contact the Scott Law Firm in Conroe, Texas, at (936) 243-4299 for a free case consultation today.