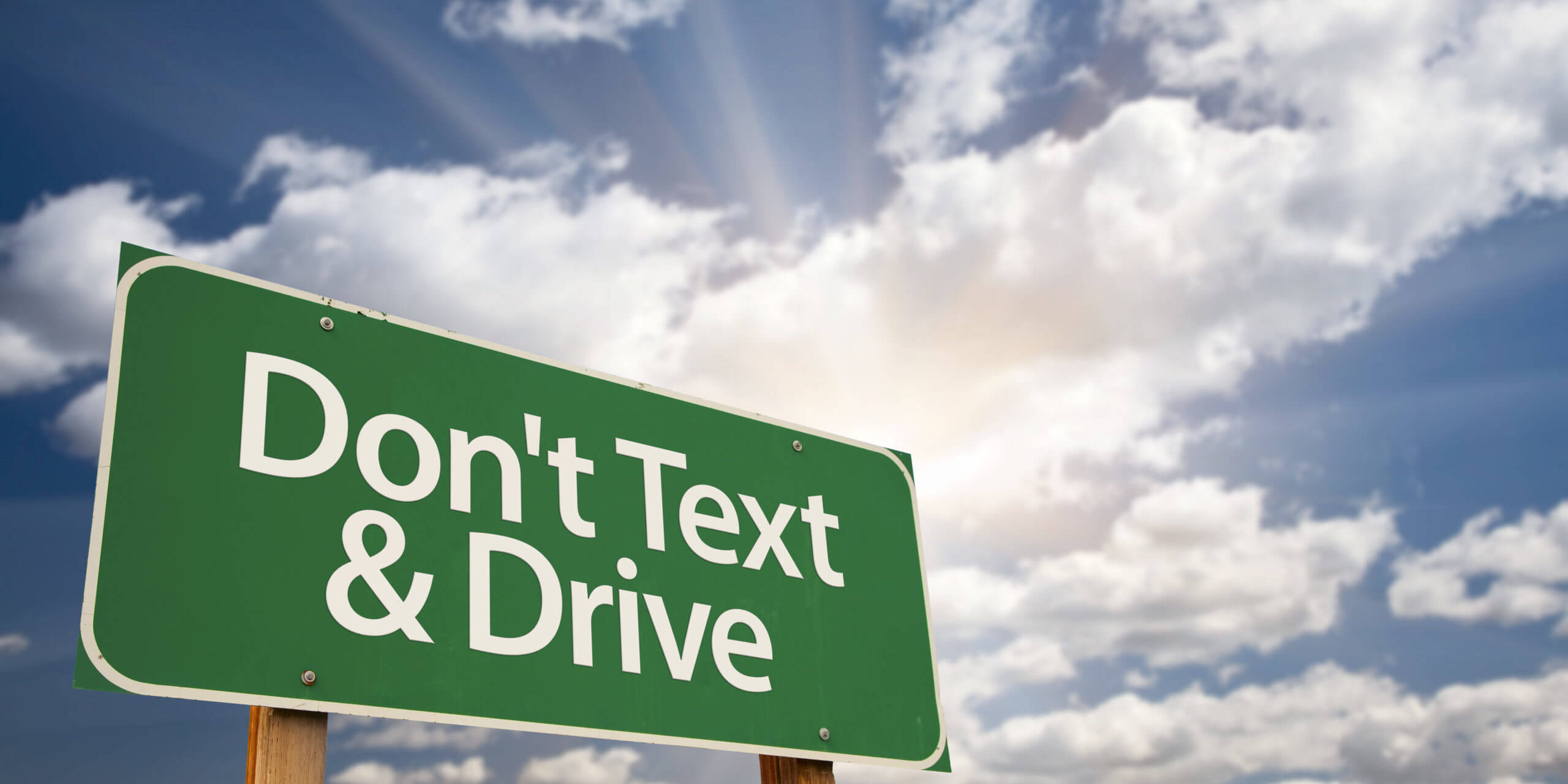 ​

On September 1, 2017, the texting while driving ban went into effect across the State of Texas. Prior to the ban, Texas had been one of the last remaining states to lack any statewide legislation against this dangerous distracted driving behavior. The Star-Telegram recently reported on the upcoming statewide texting-while-driving ban. Under the new law, texting behind the wheel is a misdemeanor traffic violation. If caught texting while driving, you could face initial fines of between $25 and $99. Repeat offenders could be looking at fines of up to $200.

Cities and towns across the state have felt the impact of the injury-causing and fatal distracted driving epidemic, and although Texas just implemented their statewide texting while driving ban, Conroe and many other cities across Texas have had bans on texting behind the wheel and other forms of distracted driving in varying degrees since as early as 2009. The rest of the state finally caught up on September 1, 2017.
Texas Distracted Driving Crashes by the Numbers
One in five crashes is in Texas is caused by distracted driving
In 2016, 455 people were killed in distracted driving crashes in Texas
In 2016, there were 109,568 crashes involving distracted drivers in Texas
More than 3,000 people were seriously injured in those crashes
Distracted driving crash rates in Texas are highest among drivers between the ages of 16 and 34 years old
What About Bluetooth & Hands-Free Devices?
Under the new law, motorists can still use the phone while driving if they're using a hands-free device, like Bluetooth. If you only have to touch the phone briefly or use the vehicle to start or end a phone call, that's okay under the new legislation. You can still make phone calls, as long as you're using Bluetooth, your vehicle's onboard system, or some other type of hands-free device. Essentially, as long as you're not manually manipulating the phone, you can still make calls behind the wheel.

​
Also, the law does not impact GPS programs or music apps on smartphones. Specifically, the law targets motorists who are sending and receiving text messages while driving. Furthermore, motorists are allowed to call for emergency help or report illegal activity on a cell phone under the new law. It is not illegal to communicate with an emergency dispatcher while you are driving. If you're in an emergency or need to report an emergency situation swiftly, call 911 on your phone as quickly as it is safe to do so.
Nationwide Distracted Driving Statistics
In 2017 alone, 3,166 people were killed in motor vehicle crashes involving distracted drivers
Drivers in their 20s make up 23% of drivers in fatal crashes but are 27% of the distracted drivers and 37% of the distracted drivers who were using cell phones in fatal crashes
An estimated 660,000 drivers are using electronic devices behind the wheel during daylight hours​
Conroe Cell Phone Ban
Since 2009, more than 90 cities across the State of Texas had enacted some form of cell phone ban or anti-texting-while-driving ordinance. Some cities enacted total bans on using wireless communication devices behind the wheel. While other cities enacted partial bans in certain areas or bans on texting while driving only. In 2010, the City of Conroe implemented a texting-while-driving ban within city limits. Since then, motorists caught texting behind the wheel in Conroe have been subject to fines of up to $500.
According to The Courier, four people were killed in local distracted-driving related crashes in Montgomery County in 2015. There were nearly 2,000 distracted-driving crashes in the county that year. These distracted driving crashes are completely preventable. When drivers decide to text or engage in other distracting behaviors. They put their safety and the lives of their community members at great risk.
Conroe Distracted Driving Accidents
Although Conroe has had a citywide distracted driving ban since 2010, motorists in Montgomery County, TX, still endanger local roadway users by texting behind the wheel. Cases involving distracted driving aren't always immediately apparent. Therefore, it's important to speak with a Personal Injury lawyer if you suspect distracted driving may have been the cause of your accident. Your lawyer can stay on top of any investigative developments and details. They can also help to ensure you get the compensation you deserve to cover expenses associated with a preventable injury-causing car accident. Contact the Scott Law Firm at (936) 243-4299 for a free case consultation today.