How to Negotiate with Insurance Companies After a Car Accident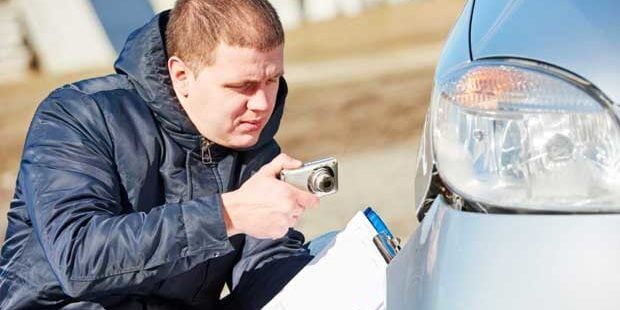 Car accidents are potentially serious and result in many injuries every year. They are often expensive, costing millions of dollars annually. Individuals who are injured in an auto accident in Texas may be able to file a personal injury claim against the at-fault driver's insurance company. The amount you may receive following an accident will depend on a number of factors, including the personal injury attorney's ability to negotiate with insurance companies.
Negotiating with Insurance After a Car Accident On Your Own
When communicating with an insurance adjuster, the adjuster likely understands that most individuals aren't experienced or knowledgeable regarding insurance claims. As a result, adjusters often do what they can to mislead claimants into believing their claims are worth less than their actual value.
Hiring an experienced car accident lawyer can help prevent adjusters from taking advantage of you. They will advocate for you throughout the claims process. Instead of negotiating with insurance companies alone, it's often best to work with an attorney who may be able to help you recover the compensation you deserve.
Mistakes That People Make When Negotiating with Insurers
While the process may seem straightforward at first, negotiating with car insurance companies can be difficult and confusing in many cases. It's important to keep in mind that insurance adjusters aren't on your side. In fact, they work to ensure that the company pays out as little as possible for a car accident claim. Claimants can make certain mistakes throughout the process, making it easy for the insurance adjuster to pay out as little as possible.
Some of the potential mistakes that car accident victims may make when communicating with insurance companies can include:
1. Agreeing to Recorded Statements
Any recorded statements that car accident victims make can be used against them if they minimize the accident in any way. Insurance companies often request a recorded statement from claimants. However, they will only maintain these to assist themselves. Prior to providing a recorded statement, make sure an attorney is present for your protection.
2. Being Too Passive When Communicating with Adjusters
Being polite is a good practice when communicating with adjusters but don't be too friendly. If you're too passive, the adjuster can easily take advantage of the situation and control the conversation in the company's favor. Adjusters often attempt to sound like they're a friend but this can be done in an attempt to manipulate you.
An attorney with experience communicating with adjusters can help make sure you have equal footing in the conversation to avoid manipulation.
3. Providing Adjusters with Social Security Numbers
Adjusters may make it sound as though you need to provide them with your social security number. However, this is never required and you are not legally obligated to provide this information. Your social security number can reveal a lot about you, including your credit history and other potentially damaging financial details that may minimize the value of your claim.
4. Mentioning Pre-Existing Injuries
Adjusters will also attempt to find out if you have any pre-existing injuries that could be responsible for any new injuries. Only allow a medical professional to determine how a pre-existing injury may relate to injuries resulting from an accident before discussing them with an adjuster.
Making any of these mistakes can be detrimental to your case if you wish to seek the maximum amount of potential compensation. Working with a reliable car accident attorney can help you avoid these mistakes and facilitate effective communications with insurance companies. As a result, you'll have a better chance of recovering the compensation you deserve following a car accident.
Consult with a Dependable Car Accident Lawyer
While you may want to get the claims process over with as soon as possible, you could risk certain damaging mistakes that undermine your claim without hiring an attorney. If you want to get the amount you deserve for a car accident case, consult with Scott Law Firm, a Conroe personal injury attorney. When working on your personal injury claim, we may be able to communicate with adjusters on your behalf.
Dial (936) 243-4299 or fill out an online form today to discuss your auto accident case with our skilled attorneys.
"Scott Law Firm was truly the rainbow in the midst of a storm! The staff was the exemplar of professionalism"

- Mya C.

"Scott Law Firm did an amazing job assisting me after a motor vehicle accident that left me injured."

- Austin E.

"Their professionalism, service, and care for their community is above and beyond! I highly recommend their office!"

- Hector R.
Focused & Dedicated Attention Tailored to Your Unique Needs and Situation

Team of Knowledgeable Attorneys Who Focus on Your Case, So You Can Focus on Your Recovery

Free Consultations and No Fees Unless We Win on Your Behalf

Committed to Delivering Quality Representation to the Conroe Community